What is Oxersense?
Oxersense is the marriage of a radio transmitter, a processing unit, and a collection of existing electronic sensors, packaged into a light and flexible unit that can be incorporated into a firefighter's turnout gear. The technology collects and relays back clinical data, such as pulse rate, body temperature, respiration rate, and blood pressure, along with environmental data, such as external temperature, dangerous gas concentration, visibility and other factors back to a central control unit that can be monitored by an outside control team.
Where are we?
On the eleventh of May 2019, Oxersense (formerly IntelVest) won $4,000 in the gen[in] Innovation Competition. Then another $500 on the 29th of November in the Think2Be Youth Innovation Award at the Moreton Bay Region Business Excellence & Innovation Awards. More recently in January of 2020 Oxersense was shortlisted in the top forty teams out of over eight hundred for the Earthtech Innovation Competition.
How did we get here?
Initially, it was just curiosity.
Like, what causes the most amount of firefighter deaths, is it smoke, the fires themselves. or other dangerous conditions? Or the stress and physical exertion that the firefighters underwent every day?
I always thought it was smoke, that was until my fifteenth birthday when I went to the Taigum fire station and they told me that it wasn't smoke that killed firefighters. They told me that it wasn't the fires that killed them. It wasn't even falling buildings that killed them. It was the physical stress that is placed on them by simply doing their job.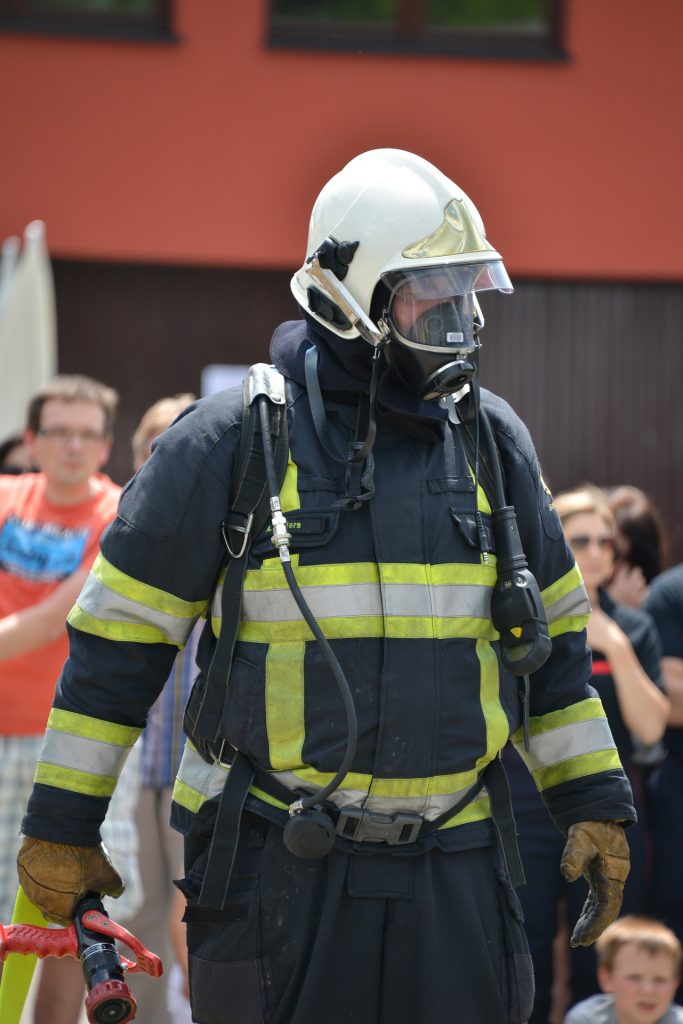 Did you know?
According to the U.S Fire Administration, in 2016 overexertion and stress accounted for 48% of firefighter fatalities? How is it, in a world where we are increasingly aware of safety standards and conditions at work, that firefighters are still dying because they won't stop trying to save people, that they physically won't stop until they die of a heart attack?
So my initial curiosity gave way to astonishment and disbelief. Astonishment that firefighters were killing themselves trying to save people, and disbelief that nothing was being done about it. Something needed to change here, and it had to happen now, before more firefighters died.
Introducing Oxersense
Oxersense is a collection of sensors that collects and relays back clinical data, in order to protect these firefighters and pull them out from dangerous conditions before they get to this point of physical overexertion.
But that's not all, beyond the obvious benefit to firefighters themselves, Oxersense helps fire departments fulfil their duty of care to firefighters. Using Oxersense's patented technology, it is able to provide insight and prior warning that facilitates better management of human resources, resulting in a safer and healthier working environment for firefighters.   
Who are We?
Tiarna McElligott
In early 2019, Tiarna founded Oxersense (at the time called IntelVest) as part of the gen[in] innovation competition. Since then she has continued to pursue her passion by expanding and growing the business.
Tiarna's efforts did not go unnoticed and in 2021 she was given the honour of receiving a Peter Doherty Outstanding Senior STEM Student Award.
Owen Ventre
At the start of 2020, Owen's passion for business led him to joining the Oxersense team, where he has assisted in furthering Oxersense's competitive advantage.
In 2021, Owen received the Murrumba State Secondary College's Senior Community Spirit Award and Senior Leadership Award.